Yo Creatives, Your Job is Safe from Robots
If you are in the creative department, your job is safe for a good long while. Research scientist, and AI provocateur, Janelle Shane used artificial intelligence to try and name paint colors. She fed the AI 7700 Sherwin Williams color samples. Below are her results.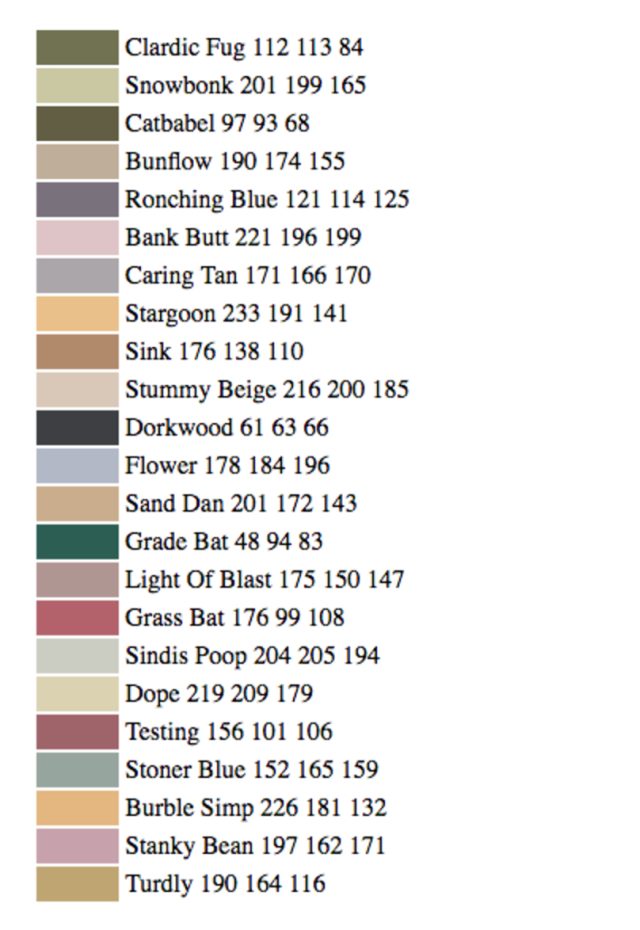 Enjoy your holiday weekend, secure in the knowledge that your future employment is assured. I bet you can't read that list out loud without laughing.
All the best,
Sarah Fletcher
Did you enjoy this post? Sign up for more.
Subscribe to Blog via Email
The Catalog Blog covers opinions and information on all things catalog. Have something to add? Leave a comment below. Catalog University is devoted to helping you get ahead in the fun and fascinating world of catalogs. If you want even more information about cataloging, including FREE Pub Talks, be sure to also sign up for the Cat-U mailing list. You'll get a free copy of The Great Catalog Checklist and we'll never share your name with 3rd parties.